Rates
Private cello lessons in my home studio are offered in 30, 45, and 60 minute increments. The 30 minute lessons are generally for kids 10 years old or younger. For older students it's hard to cover all we need to in just a 30 minute lesson.
Usually students pay at the beginning of the month for that month, and if you had an excused absence it is credited to you at that time. Students will incur additional costs for sheet music, recitals and incidental supplies.
---
Scheduling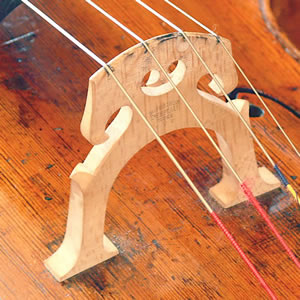 I generally teach my students in the after school and evening hours Monday through Friday. From time to time I have made different arrangements for home-schooled kids and for other special situations. I do not teach regularly scheduled lessons on weekends, but on occasion when there are no other options during the week, I will teach makeup lessons on the weekend.
My weekly schedule goes through the school year, with optional lessons in the summer. For almost all children a weekly lesson is needed, but I am open to discussing other options if the expense makes that impossible. For adult students a weekly lesson is preferred, but other arrangements can certainly be made. I have many adults students who come every other week.
Since I am a working professional cellist, I may have to move your lesson from time to time, especially if you come in the evenings. I will bend over backwards to try and provide a make-up time that is agreeable, but occasionally a lesson might need to be skipped. Of course you would get a credit for that missed lesson if it is because of my schedule.
Since I need you to be a bit flexible I try to extend that same courtesy to you. If you let me know in advance I can often switch your time with someone else to accommodate activities such as field trips, doctors appointments, and sports participation. If you are out of town or sick you may skip that lesson without paying for it. However, unexcused absences, such as forgetting about the lesson or forgetting to notify me about pre-existing conflicts in due time, will be charged as regular lessons and are not eligible for a make-up lesson. I do not accept homework as an excused absence.