About Barbara
I'm a cello teacher and performer who has been actively working in the Washington-Baltimore area for over 30 years. My solid educational background and extensive experience, both performing and teaching, have provided me with the knowledge and skills necessary to be an exceptional cello teacher. I'm dedicated to providing a quality education to my students.
---
Education
I hold Bachelor of Music and Master of Music degrees in Cello Performance from the University of Maryland, where I studied with Evelyn Elsing, Oliver Edel and David Soyer of the Guarneri String Quartet. I won first prize in the SAI graduate level competition and a Guarneri String Quartet fellowship and studied with all the members of that distinguished quartet during my graduate studies. I also have training in the first and second Suzuki cello books.
---
Teaching Experience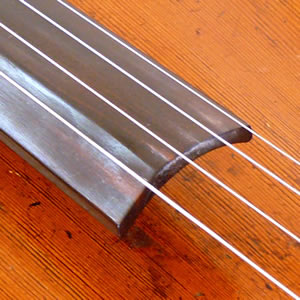 I have over 30 years of experience teaching private cello lessons to students in my home studio. I'm a well-respected and sought-after teacher and competition judge in the Washington D.C. area, and I normally teach over 20 students a week. During my career I have taught the beginning levels and coached the cello section of the D.C. Youth Orchestra. I have taught the cello class for education majors at the University of Maryland. I also coached the cello section while holding the principal chair of the Prince Georges Philharmonic. I am a member of the American String Teachers Association (ASTA) and the Maryland State Music Teachers Association (MSMTA).
Student's Accomplishments
A number of my students have earned places in local youth orchestras and some have been accepted into university music schools. Three of my students have become principal cellist of the top level of Maryland Classic Youth Orchestras (MCYO) . Two students won the principal cellist chair of the Maryland All-State high school orchestra. Many students have participated and won prizes at the Maryland Solo Festival and the MSMTA Festival. I have numerous students in MCYO, Potomac Valley Youth Orchestra (PVYO) and College Park Youth Orchestra (CPYO). I have graduating students who have gone on to study music at Oberlin Conservatory and the University of Maryland.





---
Cello Performance
I perform regularly throughout the Washington-Baltimore area as a freelance cellist. Over the years I have performed with many of the area's top orchestras and ensembles. I performed with the Opera House Orchestra at the Kennedy Center for 7 years. I was the principal cellist with the Baltimore Opera for 5 years. I played in the National Gallery of Art Orchestra for 17 years, including two as principal. I am currently the principal cellist of the Alexandria Symphony Orchestra and a member of the Third Millennium Ensemble, a group specializing in new and 20th century music. You may also see me performing with the National Philharmonic, Concert Artists of Baltimore, the National Cathedral Orchestra and the Wolf Trap Orchestra.
I have performed with a number of rock and pop artists, notably Aretha Franklin, Lyle Lovett, George Benson, Andrea Boccelli, Clay Aiken, The Moody Blues, The Who, Yes, Mannheim Steamroller, Judy Collins, Sheena Easton and Ray Charles. I appear on CDs from Maple Shade, a jazz label, with artists such as Keter Betts. My discography also includes all three CDs from the Taliesin Orchestra, and two solo tracks on Leslie Uggams' CD titled "On My Way to You". I have played runs of shows such as Cats at the National Theater, Les Miserables and Phantom of the Opera at the Kennedy Center, West Side Story and Peter Pan at Wolf Trap and Yul Brynner's last run of The King and I.
---
Business Owner
I am the founder and owner of Apprentice Music, a company that produces recordings and tools for developing musicians. After years of hearing my students' frustrations concerning the lack of available recordings of the literature they were studying, I decided to create those recordings myself. I created a company to provide those recordings along with other helpful tools to my students and other interested musicians. Apprentice Music currently has available 4 CDs of student level cello repertoire, a Chromatic Cello drone disk, a Scale Reference Guide for Cello along with some sheet music for cello.