Contact
If you have any interest in studying the cello, please contact me. I'd be happy to provide more details about taking lessons with me and to discuss any questions or concerns you may have. You can reach me by phone, email, or by leaving a message in the contact form. I look forward to hearing from you.
For More Information:
Barbara Brown
Silver Spring, MD
Phone:
Email:
Location:
My studio is located just off the Capital Beltway in the Four Corners section of Silver Spring, MD. It is easily accessible from Washington D.C. and the nearby Maryland and Virginia suburbs.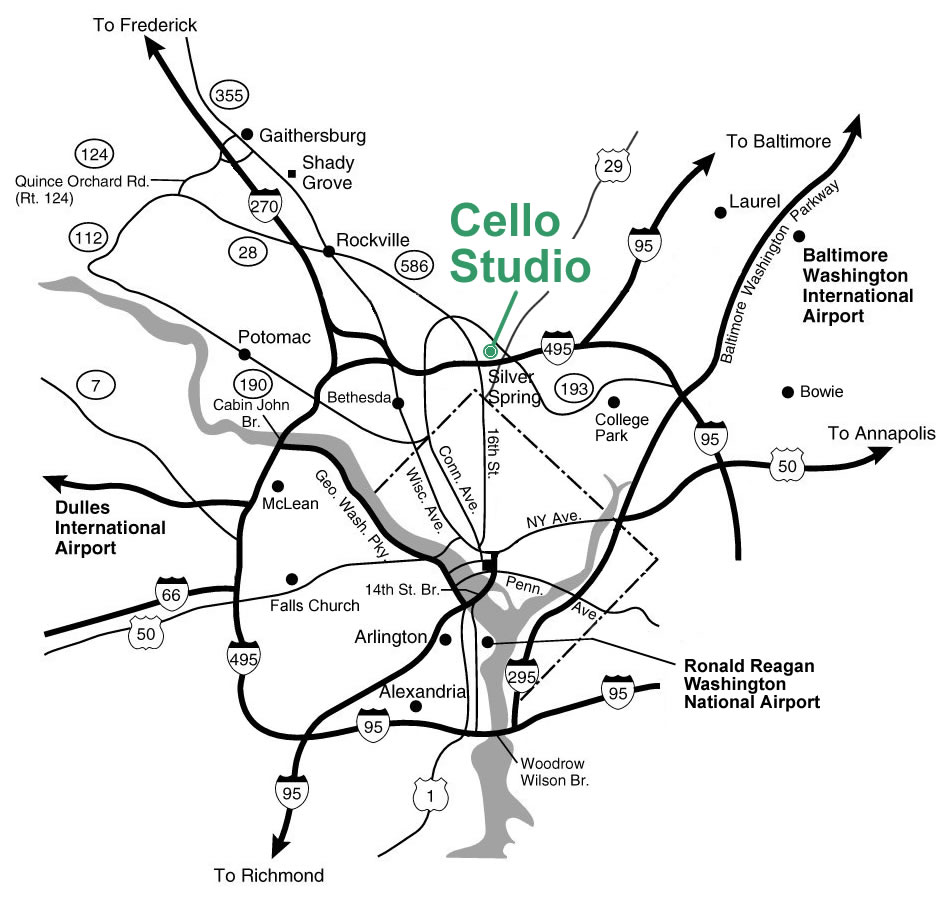 ---
Contact Form:
Please Note: I only use the information you provide to respond to your inquiry. I do not share personal information with third parties.
Please Enter All Fields